Posted in
A Heart Opening Life
on October 8th, 2012 by Diana Ring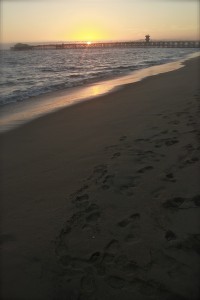 Saturn's energetic influence has departed my birth sign of Libra after nearly three years, and has now shifted into Scorpio until 2015.  These past three years have represented a time of evaluation, clearing and growth for Me.  It is time for all of us to now embrace the decisions coming our way with Saturn now aligning with Scorpio, so that we may each live our best LifeExperience.  By doing so, we energize the greater good of all that is.  When we elevate ourSelves, we elevate everyOne.
On the eve of my birth-day, this will be my final Sunset Journal entry.  Tomorrow, it will be time for Me to begin rebuilding with something new.
I want to thank everyOne, especially my Regular Readers, for how you have energized my journey that I have been sharing here since January 1, 2010.  Please know that I am infinitely grateful.
For the remains of this year and into the early days of 2013, I will be traveling, writing and seeing Life as I do through my Camera's lens.  I WILL BE BACK "DIFFERENTLY" sometime in 2013.
If you have found your way here for the first time, I invite you to read one of my 1,014 Daily Sunset Journal entries about my own Heart Opening Life learning that I have written between January 1, 2010 and October 8, 2012.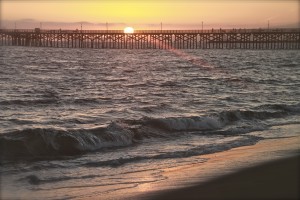 Stay tuned…
My final Daily Sunset Journal entry #1014 since my DailySunsetJournal launched on January 1, 2010
Tags:
Blog
,
Daily Sunset Journal
,
Diana Ring
,
Personal Growth
,
Spiritual Learning
,
Sunsets